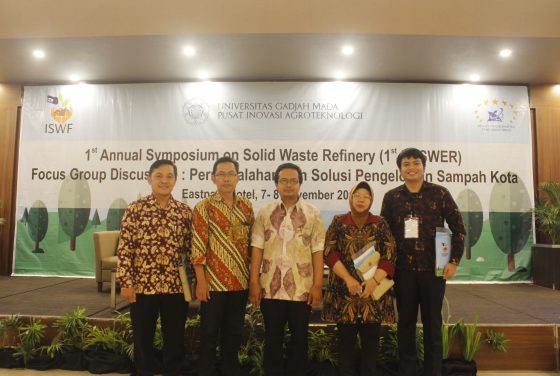 Waste is a classic environmental problem faced by local governments, especially in urban areas where the intensity of waste disposal is very high. Agrotechnology Innovation Center (AIC) is highly committed ...
Read More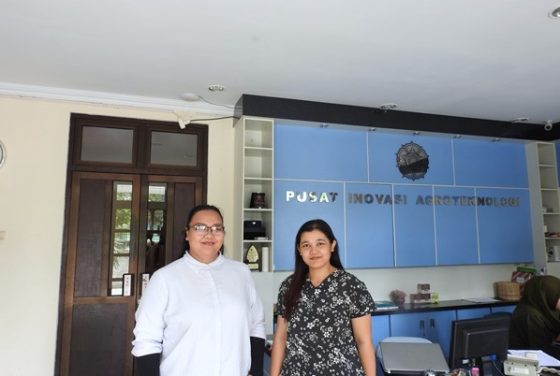 The Center for Agrotechnology Innovation (PIAT) UGM again received a visit on Monday (9/3). The visit was from representatives of the Subang Saemaul Indonesia Globalization Foundation (YGSI) Chapter. This foundation ...
19 Feb
Pusat Inovasi Agroteknologi Universitas Gadjah Mada menyelenggarakan "Workshop on Source Separation and Landfill Management" dengan narasumber  Senior Experten Service Germany Mr. HANS-JOACHIM ALFELD. Adapun kegiatan Workshop akan dilaksanakan pada: Hari, tanggal     : Rabu, 19 Februari 2020 Waktu                : 10.00 WIB - selesai Tempat              : Pusat Inovsi Agroteknologi UGM Tanjungtirto, Kalitirto, Berbah, Sleman Yogyakarta Biaya Pendaftar Biaya Pendaftaran sebesar Rp. 100.000,- dibayarkan on the spot Fasilitas : Snack, makan siang, e-sertifikat, kunjungan ke intalasi biogas, faslitas daur ulang sampah PIAT UGM dll Pendaftaran ditutup hari Senin, 17 Februari 2020 Konfirmasi dan pendaftaran :  Pipit Noviyani S.Si. Cp: 0822-1076-1594
11 Feb
Prodi Peternakan Jurusan Budidaya Pertanian Fakultas Pertanian Universitas Palangka Raya myelenggarakan kegiatan Praktek Mata Kuliah Terpadau dan Field Trip Tahun 2020 di PIAT UGM pada tanggal 11 Februari 2020 dengan peserta 65 orang
30 Jan
Kegiatan Pelatihan Peningkatan Kapasitas Manfaat Biogas dan Slury Limbah Digester Biogas untuk Kelompok Pertanian-Peternakan Sri Lumintu, Kab. Boyolali, Jawa Tengah dalam pelaksanaan Hibah Penerapan Teknologi Tepat Guna Mandat Anggaran Tahun 2019.
20 Dec
Kunjungan lapangan Delegasi Universiti Malaysia Kelantan di beberapa anak perusahaan UGM salah salah satunya PIAT UGM dalam rangka kerja sama Universiti Malaysia Kelantan dengan Universitas Gadjah Mada